Kia EV6 costs up to $794/month with balloon financing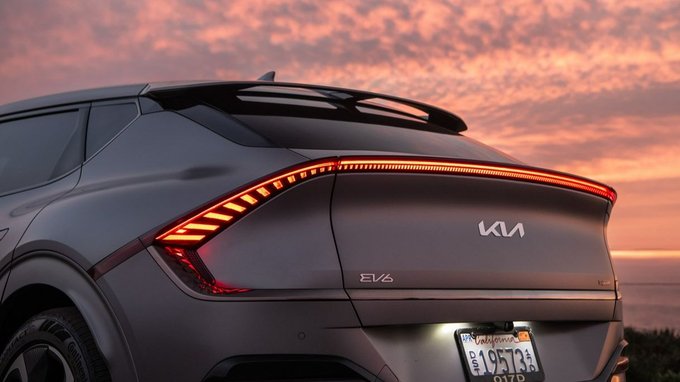 The Kia EV6 will have a monthly payment of just under $800 when financed with Kia Retail Advantage, the company's new payment structure based on balloon financing, according to a newsletter sent to dealers this month. . Here's a look at how it works and whether or not it's a bargain.
Kia Retail Advantage financing is a lump sum payment option that includes traditional purchase and lease components, and it's the only way to take advantage of federal tax credits and state plug-in incentives with a structure lease type. We previously reported that Ford chose to keep the incentives to itself on the popular Mustang Mach-E and that Hyundai also decided not to pass those incentives on the IONIQ 5.
The 36-month term on the 2022 Kia EV6 involves a payment of $794/month with $0 down and 4.21% APR. The final lump sum payment is $25,072 before applying any discounts or incentives. Interest alone will cost $3,193 over three years.
The 48-month term on the same Kia EV6 involves a monthly payment of $700 with $0 down payment and 4.51% APR. The final lump sum payment will cost you $21,697 before any discounts or incentives. Interest will cost $4,570 over four years.
The 60 month term on the same EV6 starts at $630/month with $0 down and 4.3% APR. The final lump sum payment is $18,322 without considering any discounts or incentives. Interest will cost $5,454 over five years.
It's worth noting that savings from tax credits and state incentives for plug-ins could be as high as $10,250 on all Kia EV6 variants. The Kia Retail Advantage examples here are based on a 12,000 mile annual driving allowance for the 2022 EV6 with Wind trim and rear-wheel drive, which has an MSRP of $48,215 with destination, which could bring the price down to $37,965.
For example, buyers in a certain income bracket might be eligible for a federal tax credit of up to $7,500. Consumers in California — the state with the toughest emissions standards — could be eligible for a $2,000 California Clean Vehicle Rebate (CVRP) and $750 Clean Fuel Reward from California.
How do these options compare to the nearly identical 2022 Hyundai IONIQ 5 SEL with rear-wheel drive? With the same Hyundai Evolve Retail financing and mileage allowance, we find that picking up the EV6 is a better deal. Kia offers far better interest rates than Hyundai. A three-year term on the IONIQ 5 will cost $3,486 in interest, and you'll pay $6,094 in interest for a five-year term.
Ultimately, finding the right term length will come down to affordability and priorities. Those who want to save on interest over the term of the financing and can afford a higher monthly payment may find the three-year term to be the best option, while someone requiring a lower monthly payment may prefer the five-year term. years.
Discover the prices and offers of the Kia EV6