Greater Nevada Credit Union Expands Banking Support for Cannabis-Related Businesses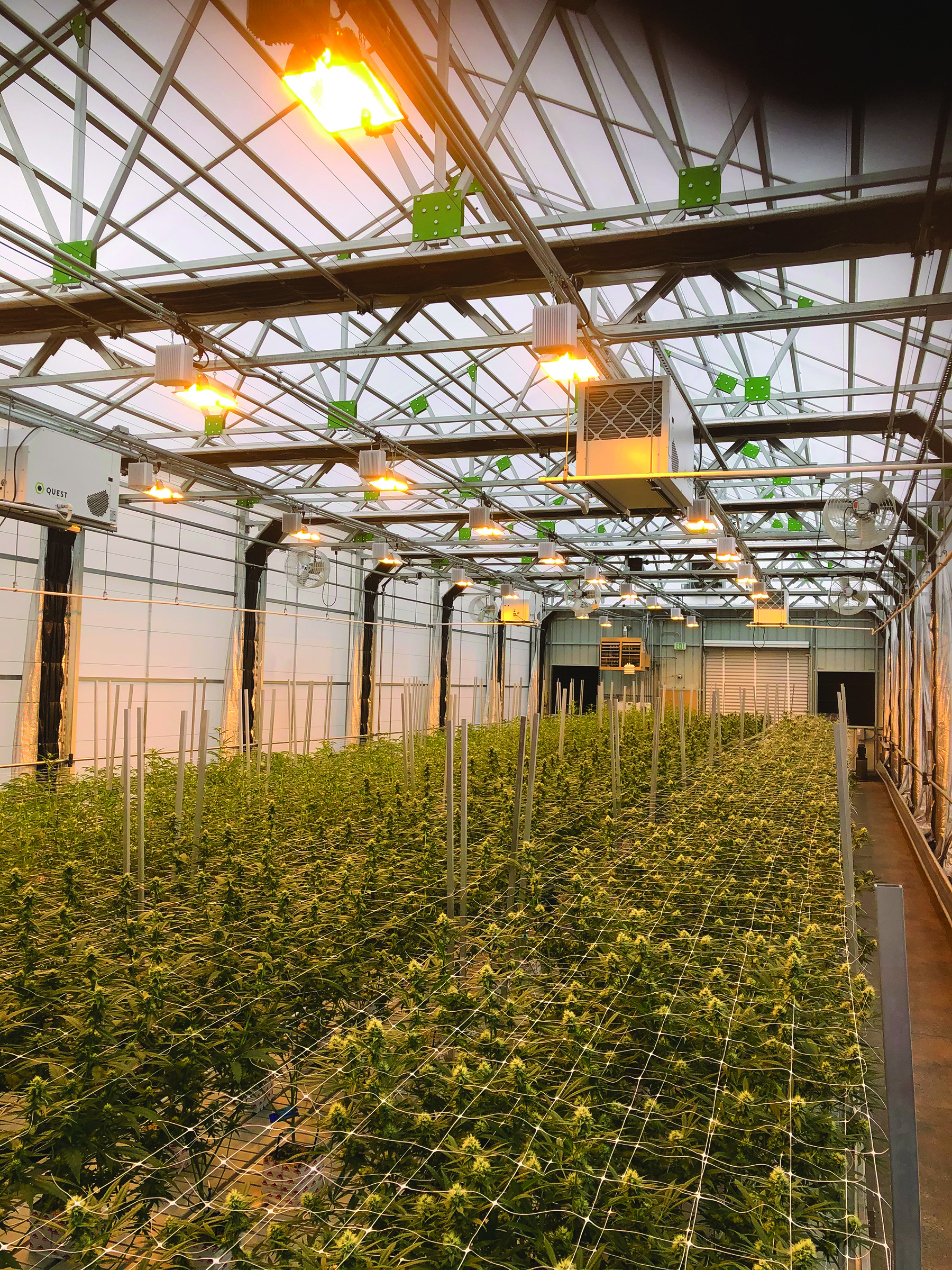 When Chef Martin Brody, Roy Scheider's character in the 1975 film JawsFirst laying eyes on the massive shark as he scatters chum at sea, he utters one of cinema's most enduring and iconic lines: "You're going to need a bigger boat."
It's much the same for banking executives at the Greater Nevada Credit Union after expanding a 2020 pilot program that provided banking services to cannabis-related businesses in the Silver State. After taking on more than 40 clients since the program launched, GNCU realized that it needed to invest in larger counting machines to handle the large volume of money generated by its CRB clients.
"With the high volume of cash being counted and placed in smart safes at these locations, we needed to have higher capacity recyclers and counters," said Michael Thomas, senior vice president of marketing for the Greater Nevada Credit Union. "But innovation happens when you have good partnerships."
It's a partnership that has received a warm welcome from many Nevada-based cannabis companies. Due to the remaining federal obscurity regarding marijuana – it is listed as a federal Schedule I drug despite being approved for recreational and medical use in 19 states and the District of Columbia – the Major payment processors and financial institutions have remained on the sidelines of trading buds, leaving CRBs without any traditional commercial banking solution.
Pot sales, meanwhile, remain a cash-only activity at the dispensary level — and there's no shortage of greenbacks at pot shops across the state.
According to the Nevada Department of Taxation, statewide cannabis sales in July 2022 were just under $72 million. Total taxable sales of cannabis products for the year ended June 30, meanwhile, exceeded $965 million. Total taxable cannabis sales in Washoe County for the same period were over $126 million.
Thomas said the Greater Nevada Credit Union adopted its pilot program in 2020 to provide a banking solution to dispensaries, growers, wholesalers and other cannabis-related businesses.
"We were approached by state and federal elected officials when recreational marijuana was first approved in the state, and identified that it would be difficult to do business with these companies. related to cannabis," Thomas told NNBW. "We worked from day one to develop a workable solution. The pilot program started with just a handful of customers, we expanded it in 2021, and today we believe we can promote it more aggressively to let these businesses know that there is an established institution out there. are committed to providing (banking) services to their industry. ."
The upside for cannabis businesses is profound – the days of employees running around town to pay bills with duffel bags full of cash are over. The ability to write checks for bills has been life-changing, said Zara Ehasz, chief financial officer of cannabis cultivation and production company Cannavative Group, which is headquartered on Lear Boulevard in Stead.
Although business banking comes at a high price, the convenience outweighs the cost.
"It was so hard to pay everyone in cash," Ehasz said. "It needed a full-time person just to process the money, and constantly running around paying our vendors was a complete logistical nightmare."
Ehasz said paying Cannavative Group's monthly utility bill was particularly difficult.
"Our NV Energy bills sometimes run up to $30,000 a month," she said. "The only way to pay NV Energy was to go to an ATM they made available for cannabis customers and feed the machine $20 bills one at a time.
"It would take a person sitting in front of the ATM several hours to pay a bill. The ease of just writing a check is worth the extra thousands of dollars.
The fee structure and range of services available to CRBs are significantly different from traditional business banking customers, Ehasz noted, with business banking costing Cannavative Group thousands of dollars each month.
Its monthly account fee is $350, Ehasz said, and cash deposits are subject to a 0.75% fee with a monthly cap of $4,000. Wire transfers and ACH incur additional fees, and CRBs must also pay fees to cash couriers who collect and transport money from partner dispensaries to the GNCU.
"We pay about $7,000 to $8,000 a month for banking," Ehasz said. "But it still beats the old ways. We're very grateful, but it's incredibly expensive and prohibitively expensive for small businesses.
"Having a local bank has completely changed our lives in a positive way, but we still don't have access to traditional loans or business credit cards for our checking account."
Although it has a checking account at a state-chartered credit union, Cannavative Group must use a DBA on its checks so major vendors can accept its money – the Nevada Department of Taxation and the Compliance Board of state cannabis included.
"They can't take our money because they're dealing with traditional financial institutions," Ehasz said. "They can't take money from cannabis-related businesses unless we're using DBAs."
Thomas, of Greater Nevada, said his institution's CRB banking solution allows customers to deposit funds, process payroll and pay taxes. The program provides an on-ramp to traditional financial services for an underserved clientele.
"We are very proud to have been able to intervene even if the situation at the federal level caused some players to no longer be able to feel confident in providing a (banking) solution," Thomas said. "The reality is that this industry has very specific needs.
"If the federal issues are resolved and they become federally recognized so that more banks can enter this space, it is still important for Nevada-based businesses to understand that not only are they supporting a financial institution that can provide them a solution, but we have also made inroads in providing solutions for employees in the cannabis industry," added Thomas. "We provide financial literacy and financial education solutions to these employees because in many cases, due to where they work, they have not been able to find financial solutions."
Thomas said the main reason the GNCU feels confident in its ability to provide banking services to CRBs is that it has worked closely with state-level regulators and other legislators who have crafted Nevada Marijuana Regulations to understand what the GNCU needed to do to comply with cannabis industry regulations.
Greater Nevada employees visited CRB customers onsite and attended industry events to learn more about customer needs, Thomas noted. The GNCU cannabis bank program has grown organically since its launch, he added.
"The landscape has changed and there are more (financiers) providers now than when we started our pilot project," Thomas said. "It's not just about us growing, it's about making sure these companies have access to the consumer services that we offer to businesses.
"We are also looking carefully at the salon industry, and when all the regulations are in place, these businesses will have options," he added. "Growth is not the goal; it's about providing a better solution to an industry that provides taxable income and jobs