DBS launches an AI-based financing tool for SMEs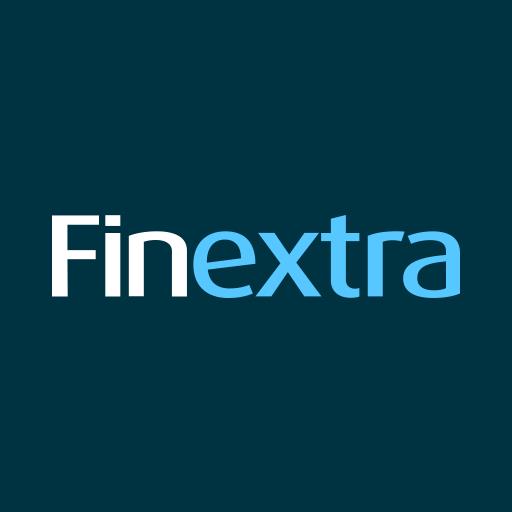 While the Covid-19 pandemic appeared to be under control, SMEs in Singapore are now grappling with an inflationary environment, an impending GST hike, supply chain issues and rising interest rates.
To help address these issues, DBS is rolling out two solutions to meet the unmet working capital needs of SMEs in Singapore: "DBS Quick Finance" and a partnership with Xero, a global accounting platform for small businesses.
With "DBS Quick Finance", DBS will proactively reach out to identified clients through its DBS IDEAL platform to extend working capital and cash flow support. 'DBS Quick Finance' allows almost instant access to finance of up to SGD 300,000. Customers will have the option of choosing between an overdraft that can be drawn down when needed or a working capital loan that will be disbursed monthly.
Thanks to hyper-personalized artificial intelligence and data analysis, the DBS Quick Finance application process has been reduced to one minute to apply, one second to approve and, in some cases, even an instant disbursement, without paperwork. additional.
Gene Wong, Singapore Head of SME Banking (Micro & Small Segment), DBS, said: "Just as business owners sought to put behind them two years of economic uncertainty due to the pandemic, SMEs are now tested by inflationary pressures, a rising GST, supply chain headwinds and geopolitical tensions, DBS aims to double down on its support for micro and small businesses by leveraging our digital capabilities and analytics of advanced data to identify potential financial needs with greater accuracy and proactively contact them before their needs become too overwhelming or urgent Having worked hand in hand with our micro and small businesses to overcome the unprecedented challenges of Covid-19, we are confident that business owners will remain resilient and that we will emerge stronger together.
Additionally, DBS's partnership with Xero will also allow SME customers in need of financing to apply for working capital loans simply by sharing their daily accounting transaction records directly from Xero's platform with DBS for credit reporting purposes. . With the aim of simplifying and facilitating access to working capital for SMEs in Singapore, this new feature could further benefit customers by offering personalized credit terms and loan amounts derived from a deeper understanding of the models. transactions and commercial flows of SMEs.
During the Covid-19 pandemic, DBS engaged SMEs in Singapore to expand working capital and cash flow support, with a greater focus on the micro and small business segment. Since 2020, DBS has approved over 16,000 unsecured loans totaling over SGD 7 billion to SMEs in Singapore, of which over 90% went to micro and small businesses. According to the DBS SME Pulse Check Survey released earlier this year[[1]], more than 85% of SMBs identified consistent cash flow and cost management as a key business priority in 2022.
At the same time, DBS leverages emerging technologies to help micro and small businesses manage their credit risk. DBS proactively engaged SMEs identified by its artificial intelligence and machine learning models at the first signs of trouble with advisory support and financing solutions before their financial situation became unrecoverable. With these capabilities, the bank has been able to successfully identify more than 95% of SME non-performing loans at least three months before businesses experience credit difficulties. Over 80% of identified risky borrowers were avoided.
DBS has also rolled out a series of enhancements over the past year to make the banking journey for business owners more intuitive, smart and invisible. These include:
Provide SMBs with a fully digitized end-to-end account opening and onboarding process. In February 2021, DBS became the first bank to introduce SingPass Face Verification as an authentication method for SMB account opening. Today, SMBs can access their new business account online in less than 20 minutes from the point of application, and over 10,000 new SMB accounts were opened with DBS in 2021.
Provide SMEs with a fully digital loan application, approval and acceptance process. Since July 2021, eligible SMEs can accept loan offers digitally through IDEAL, the bank's unique online banking platform. This has saved SMEs up to a month of time by eliminating the hassle of scheduling face-to-face meetings with their bankers or arranging document filings, two of the most common loan acceptance methods in the industry today.
DBS offers SMEs a suite of solutions for their cross-border trade finance needs. The bank offers SMEs a multi-currency account to facilitate cross-border transactions, helping SMEs simplify the management of the 13 currencies most used by SMEs in Singapore, all from the convenience of a wallet. Testifying to the relevance of DBS' digital finance solutions, more than nine out of 10 supply chain finance transactions from the bank in Asia were conducted through digital platforms last year. This has translated into robust revenue growth for DBS' commercial ecosystems, which doubled year-over-year in 2021. DBS has also offered same-day digital vendor onboarding to its enterprise customers since 2019. Coupled with digital capabilities such as intuitive lending, cash management and trade finance services, as well as foreign exchange solutions, DBS is able to provide SMEs with a more personalized and seamless experience.