Colorado treasurer discusses need for federal marijuana banking reform and impact of Senate inaction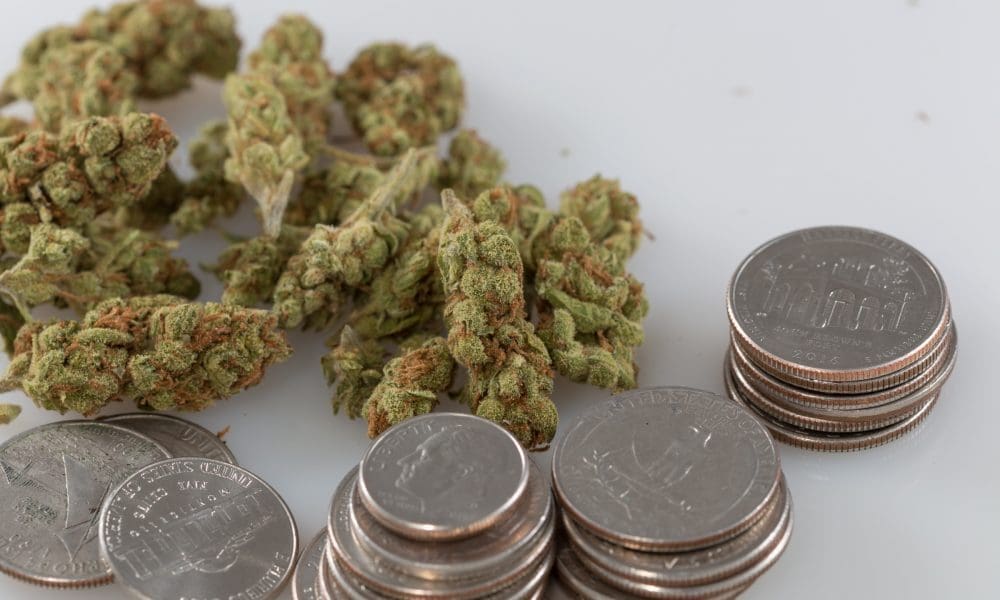 The Kentucky House of Representatives on Thursday passed a bill to legalize medical marijuana in the state. The bill is now heading to the Senate.
The measure, sponsored by Rep. Jason Nemes (R), was taken up by the full House about a week after it cleared the House Judiciary Committee. Meanwhile, separate adult use and medical legalization bills were introduced by Democratic lawmakers last month.
The vote on the floor was 59-34.
"It's grown in Kentucky, processed in Kentucky, tested in Kentucky," Nemes said ahead of the vote. "Grown by Kentucky farmers on Kentucky land with Kentucky seeds for our Kentucky brothers and sisters and Kentucky patients across the Commonwealth."
Nemes introduced a medical legalization bill in 2020 that passed the House but later died in the Senate without a vote at the onset of the coronavirus pandemic. He reintroduced the legislation for the 2021 session, but it did not move forward.
In the months since, the lawmaker has scrambled to drum up support and recently won the endorsement of Senate Judiciary Chairman Whitney Westerfield (R), for example, who said he would support the House bill despite his personal reservations about marijuana reform because he heard from constituents. likely to benefit from the treatment option.
Nemes continually expressed confidence that reform legislation would advance through the legislature if only leaders had the "courage" to put it to a vote.
Ahead of Thursday's vote, Rep. Al Gentry (D) delivered a moving speech telling the stories of several people he knows personally who have benefited from medical cannabis.
—
Marijuana Moment is already tracking more than 1,000 cannabis, psychedelics and drug bills in state legislatures and Congress this year. Patreon supporters who commit to at least $25/month have access to our interactive maps, charts, and audience schedule so they don't miss a thing.

Learn more about our marijuana bill tracker and become a supporter on Patreon to gain access.
—
HB 136 would establish a relatively restrictive program, prohibiting both the home cultivation of marijuana and the consumption of cannabis flower. Whole-herb products would be allowed under the bill, but patients would be required to vape them.
Eligible conditions will include cancer, epilepsy and seizure disorders, multiple sclerosis, PTSD, chronic nausea and cyclical vomiting, and chronic, severe, intractable or debilitating pain.
Last week, the Judiciary Committee passed a replacement version before moving the legislation forward and sending it to the prosecution. Among other changes, it would allow physician assistants to seek certifications to recommend cannabis, give licensing boards permission to "intervene" if a physician is impaired by cannabis, and revise wording around licensing fees. recommend medical marijuana and provide "medical cannabis consultation services to cardholders.
On the floor, full body members approved a handful of amendments to the bill.
Nemes, the sponsor of the measure, proposed an amendment to change immunity provisions for the Kentucky Board of Pharmacy and pharmacists, replacing "nausea and vomiting" with "chronic nausea and cyclic vomiting" on the list of conditions eligibility and to remove language stating that regulators would need to allow patients access to medical marijuana for a certain list of conditions "at a minimum." A colleague had expressed concern in committee that such language would signal that regulators might approve additional conditions down the line, which he wanted to prevent.
The bill's sponsor also filed a proposed revision to clarify that the legislature would have to approve the addition of any new eligibility requirements in the future.
Rep. Rachel Roberts (D) filed an amendment to add post-traumatic stress disorder to the list of qualifying conditions.
"Of the 37 states that have some form of cannabis legalized, all specifically list PTSD as an authorized diagnosis, have full legalization of adult use, or include language in their medical programs to allow physicians some flexibility in prescription," she said. "Kentucky would be the outlier if it didn't include this diagnosis."
Also on Thursday, the House approved a separate bill to establish a Kentucky Center for Cannabis Research to fund studies of "the effects of cannabis, the efficacy, and potential health effects of various cannabis distribution models." and more, the sponsor, Rep. Kimberly Moser (R) said on the floor. The vote was 93-0.
Under Nemes' broader medical cannabis legislation, regulators would establish many of the program's specific rules — such as personal possession limits — during an implementation period later this year if the project law is adopted.
The program would be launched in early 2023 if the legislation is finally enacted.
The bill's relatively narrow approach is designed to win support from GOP leaders in the state Senate, who killed earlier versions of Nemes' proposal. Senate Leader Damon Thayer (R), for example, strongly opposes the change, having warned it was a fast track to full legalization.
"I know my constituents are for it," Thayer, a whiskey distillery owner, said during a televised panel in January. "But it's a republic, and they elect us to go to Frankfurt and make decisions on their behalf – and if they don't like it, they can come after me in the next election."
The Nemes bill includes provisions such as prohibiting discrimination against cannabis patients in areas such as child custody and organ transplants. Students who use marijuana for medical purposes would be permitted to use it on campus under the direction of a school nurse.
Patients could have a 10-day supply of marijuana products outside the home and up to 30 days of secure supply at home. However, these amounts are still poorly defined, as the bill leaves it up to regulators to determine what constitutes a day's worth of cannabis.
Products would be subject to a 12% excise tax and gross receipts taxes, with revenue split between states and local governments. Of all state revenue, 13.75% would go to local law enforcement to help enforce the new law.
Business licenses would be quite flexible, with no caps on the number of licenses or rules on vertical integration, as some other states have implemented.
While Governor Andy Beshear (D) said he would focus on the adoption of medical cannabis this year, he said he also supported legislation introduced by Rep. Nima Kulkarni (D) in November that would prevent people to be incarcerated for marijuana. any utility, saying that he is in favor of this policy.
Kulkarni's bill would legalize the possession and personal cultivation of cannabis, but it does not provide a regulatory framework for commercial sales.
Democratic leaders in both houses, meanwhile, said in January that legalizing medical marijuana would be a top legislative priority for this year's session. And with that in mind, Senate Minority Leader Morgan McGarvey (D) and two other colleagues filed their own legalization measure last month.
The accompanying legislation – SB 186 and HB 521 – is dubbed LETT's Grow, an acronym made up of the bills' main components: legalizing sales, removing crimes, treating for medical use and taxing sales for adult use.
It would also increase funding for treatment of substance use disorders and direct a portion of state revenue to scholarship programs and grants to groups that have been disproportionately affected by the war on drugs.
If passed, the Democratic-led bill would legalize possession of up to one ounce of marijuana in public and up to 12 ounces in a private space. Sharing up to one ounce of cannabis between adults or patients would also be legal. People legally permitted to possess and use cannabis could also grow their own at home, with up to 10 mature marijuana plants per person.
Medical use would be permitted for any medical condition "for which a licensed practitioner believes a cardholder patient may derive therapeutic or palliative benefit from the use of medical cannabis."
Cannabis sales for adult use would be taxed at 6% at the state level, with municipalities being able to add fees of up to 5% combined between local jurisdictions. Overall, sales would not be taxed more than 11%, which is lower than most other legal states.
All products should carry a warning label and include basic details including ingredients and additives, net weight, an expiration or best before date and "labeling that differentiates medical cannabis products from cannabis products for adult use". In addition, all packaging should be opaque.
The bill would also prohibit employers or professional organizations from discriminating against people who use cannabis outside of work, as long as it does not affect their job performance or compromise their safety. Smoking marijuana in public would remain illegal but could be subject to a maximum fine of $100.
Anyone who has ever been convicted of a misdemeanor for possessing, delivering, or manufacturing cannabis or cannabis paraphernalia can apply to a court for expungement. The process would take place automatically after a year, although people could seek expungement earlier in court.
The governor also supports legalization, saying late last year that it was "time we joined so many other states in doing the right thing." He added that Kentucky farmers would be well positioned to grow and sell cannabis to other states.
A poll released in 2020 found that nine out of 10 Kentucky residents support the legalization of medical marijuana, and nearly 60% say cannabis should be legal under "all circumstances."
Kansas senators hold first of three committee hearings on medical marijuana legalization
Photo courtesy of Mike Latimer.